Want to share what you've been listening to in the Fresh Air Archive? Just create a playlist that you can share on social media, over email, or with a link.
1. Add segments to your queue.
You can add segments to your queue by pressing the + button next to the segment you want to add.

2. Check your queue.
Once you've added a few segments, take a look at your queue by pressing the queue icon on the bottom right-hand side of your screen. You can reorder or remove segments to perfect your playlist.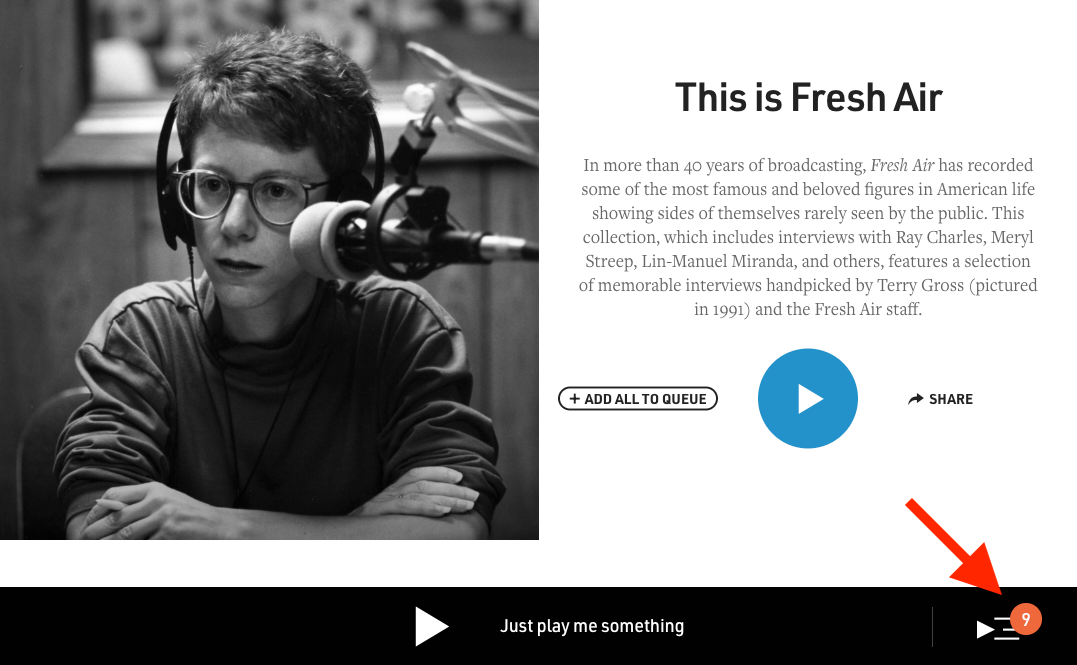 3. Create your playlist.
On the queue screen, click the button that says "Generate & Share this Playlist." This will create a playlist based on the segments currently in your queue.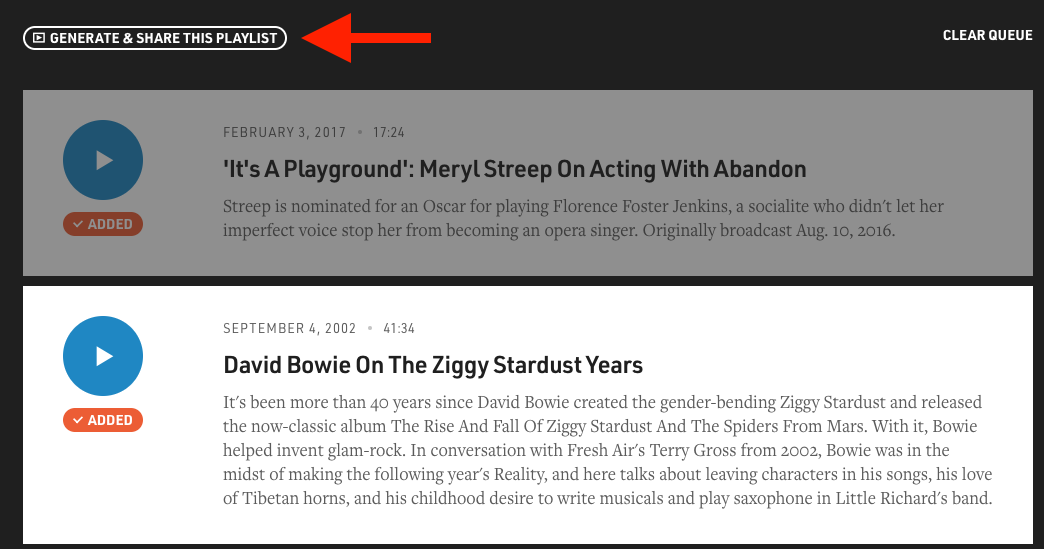 4. Share your playlist.
Once you've created your playlist, you can share it by selecting the "Share" button. You can share your playlist directly to Facebook, Twitter, or over email.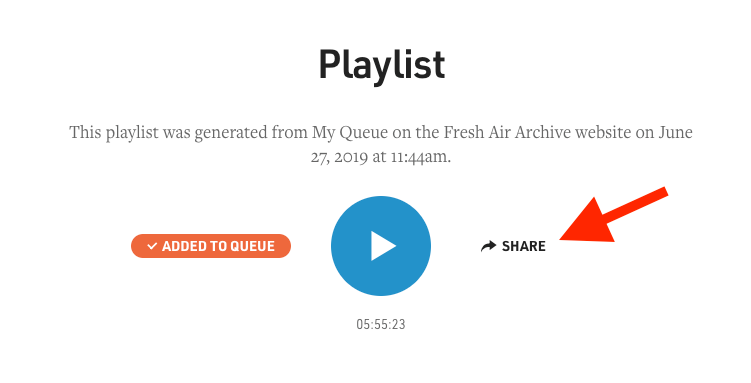 For now, there's no way to edit a playlist once you've created it, but you can create as many playlists as you want. So if you want to make a change to a playlist, just go back to your queue, make the change, and generate your new playlist.